Once you have received the tune files from us you will need to load them into the iTSX app.  This will then allow you to load them from the app to your vehicle.  The instructions below will help you with this process.  Since there are a number of different smart phones and tablets on the market your specific steps may vary slightly.
1. Locate the email containing the custom tune(s) and select email.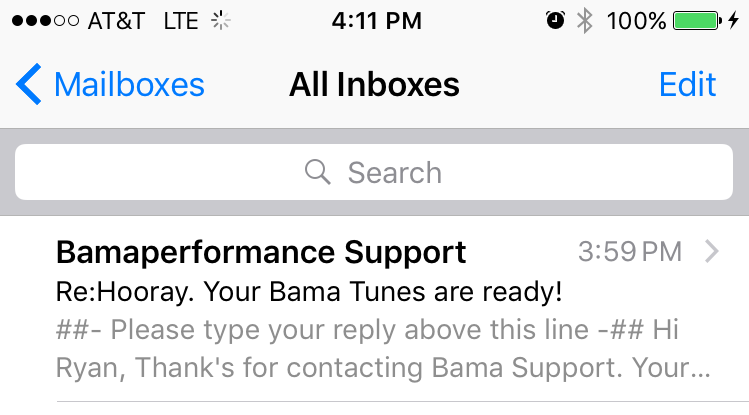 2. You will see your tune(s) attached. If you do not see the files, you must scroll to the bottom of the email to find them.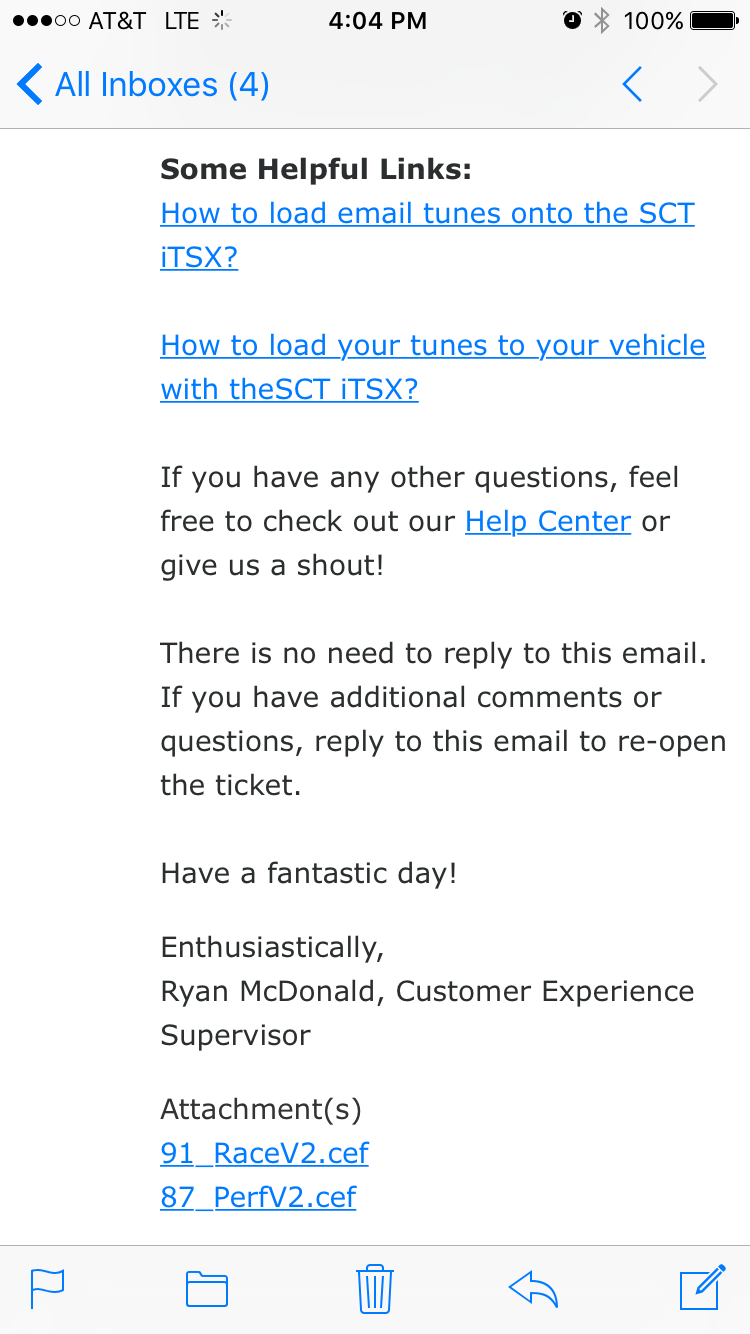 3. Touch the tune you would like to send to your iTSX device by touching the tune name. you will be prompted to open the tune in "iTSX, select it.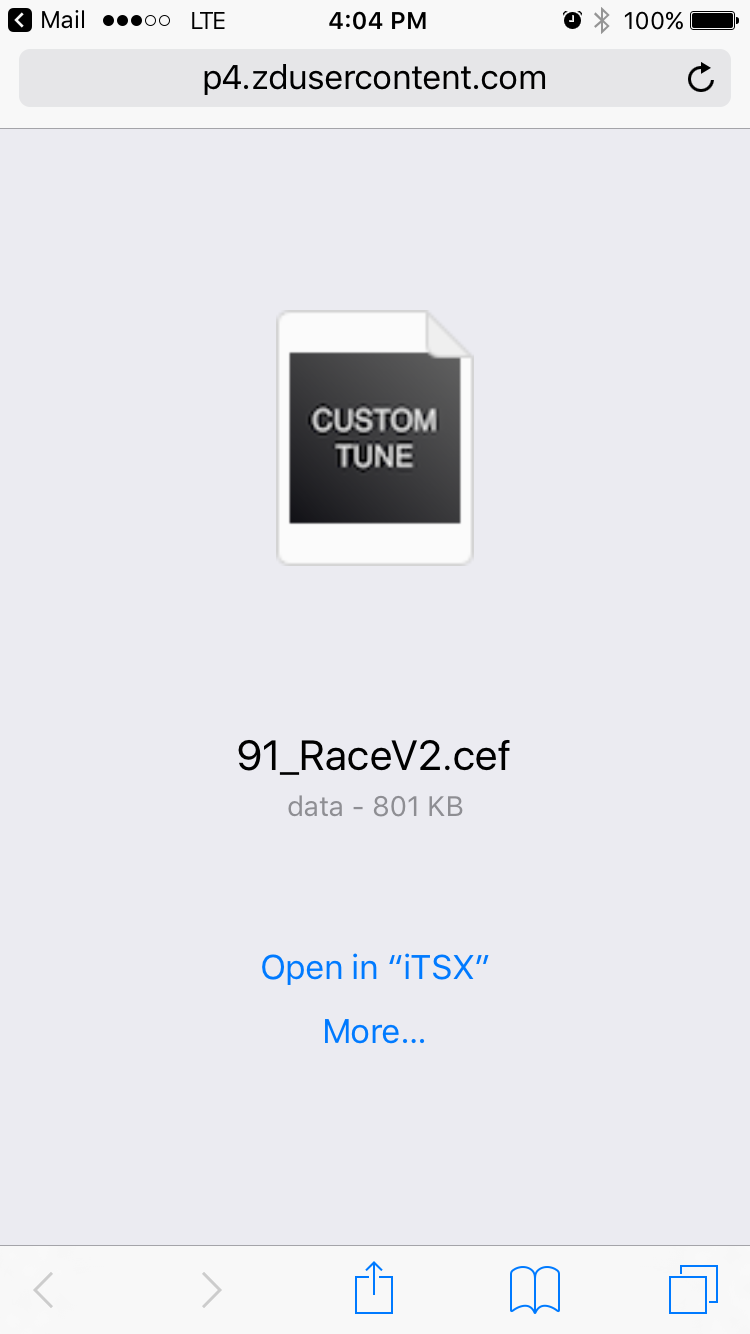 4. The iTSX app will open automatically, you will get a chance to rename the tune file if desired. If you wish to leave the name the same simply select "OK."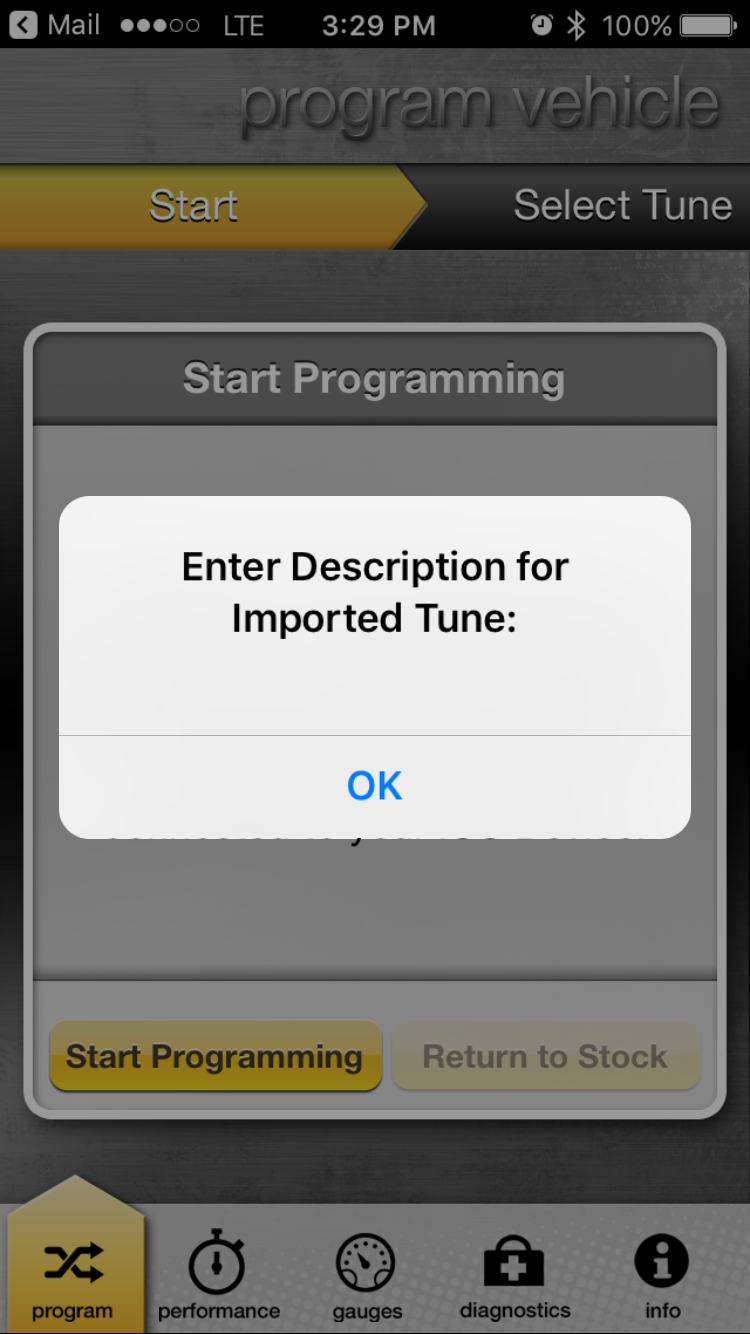 5. From here you would just need to go through the process of loading the tunes onto the vehicle.  If you need a refresher on that process please view our instructions on that process here, Loading Tunes to Your Vehicle with an iTSX.