Once you have connected the iTSX accessory to your vehicle's OBD-II diagnostic port, you can now "pair" the accessory to your iPod, iPhone or iPad using the Bluetooth wireless feature on your device.  Below are the steps to go through this process of "pairing" your devices, please keep in mind with there being many different smart phones and tablets on the market these steps may vary slightly depending on your device.
1. From the Home screen of your iPod, iPhone or iPad device, navigate and select the Settings icon to enter the Setting area of your device.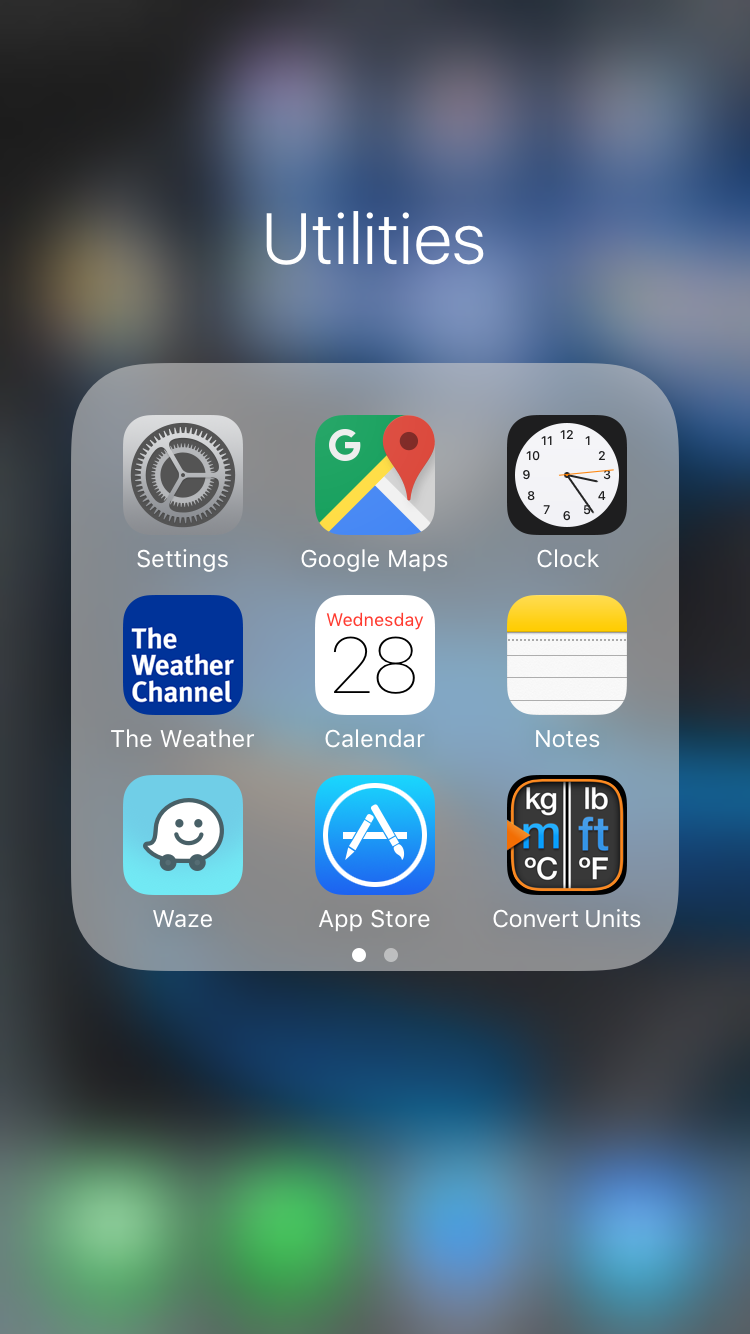 2. The Bluetooth option would then be one of the first settings to select from this menu.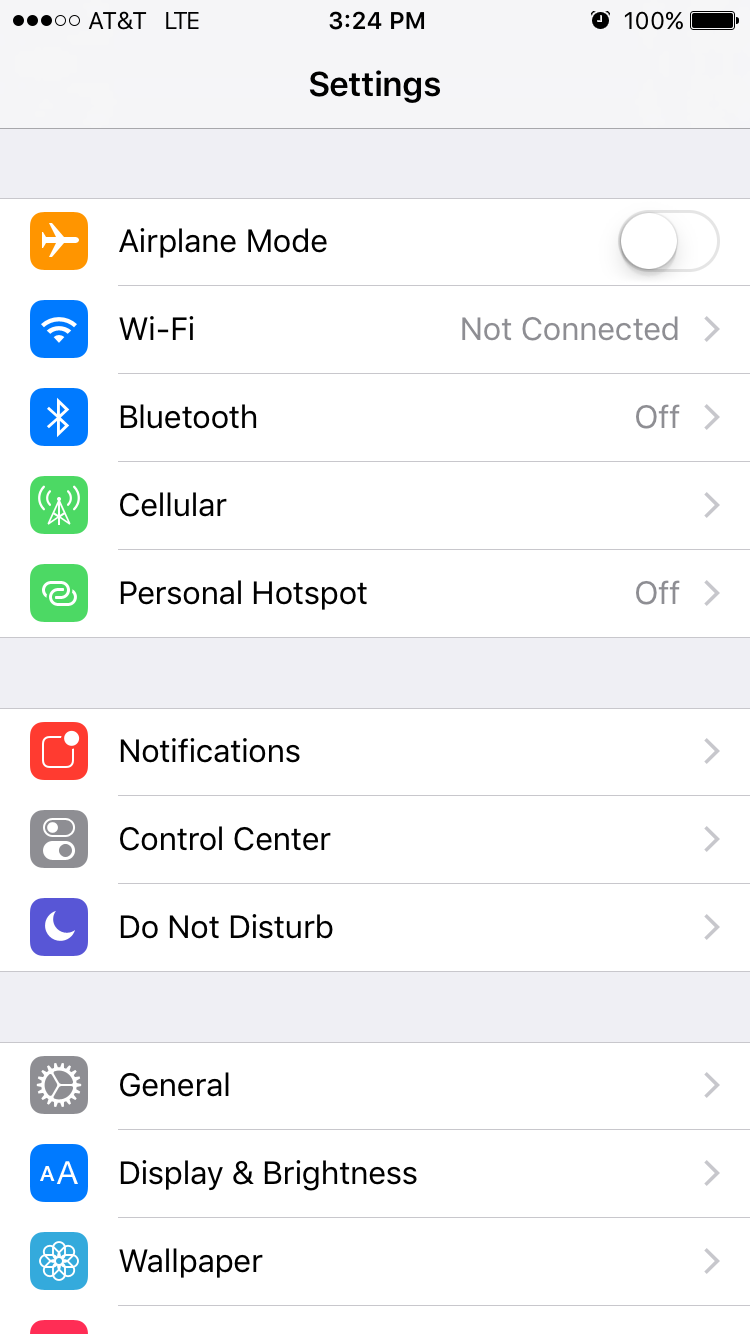 3. If the Bluetooth setting is currently "Off," turn the Bluetooth wireless feature "On" by sliding the "On / Off" switch to the "On" position.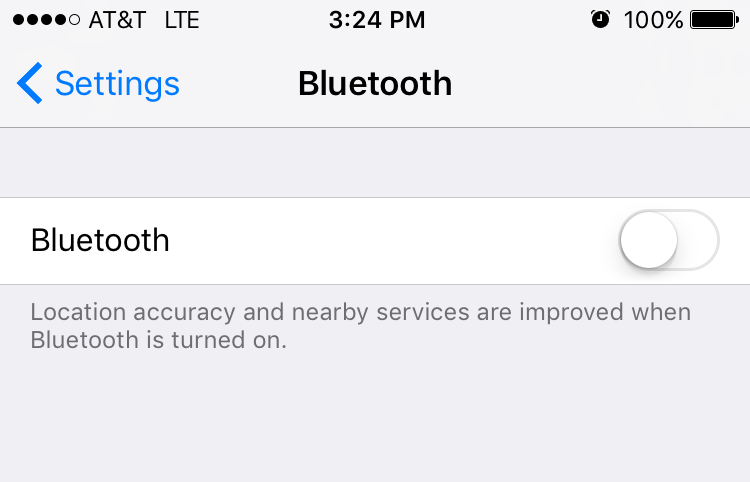 4. Once Bluetooth is on, your device will search for available Bluetooth signals that are currently within range and in "discoverable" mode.  The iTSX accessory will appear in the list of available devices for "pairing."  If the iTSX is currently "un-paired," it will appear as "not paired" next to the device name.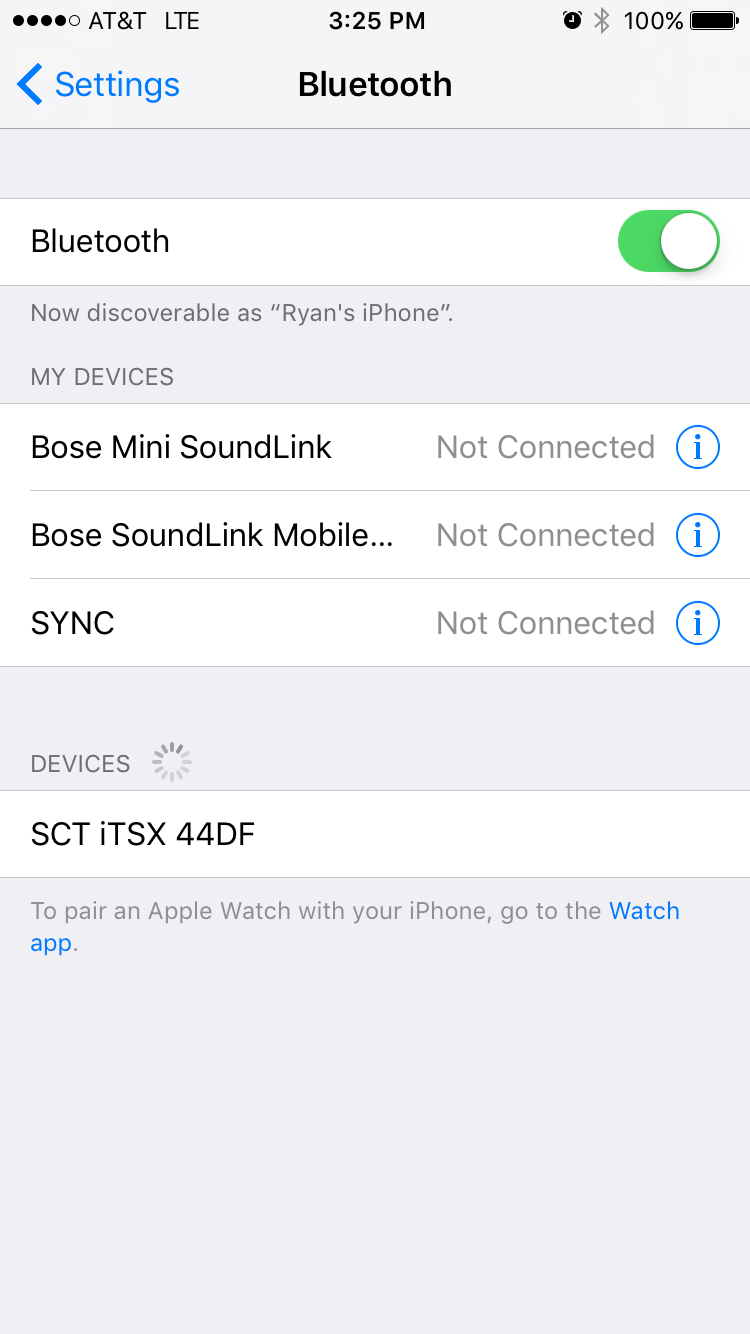 5. To "pair" the iTSX accessory with your device, simply touch the iTSX item in the list of available devices.  Once "paired," the status of the iTSX accessory will change to "connected" and pairing is complete.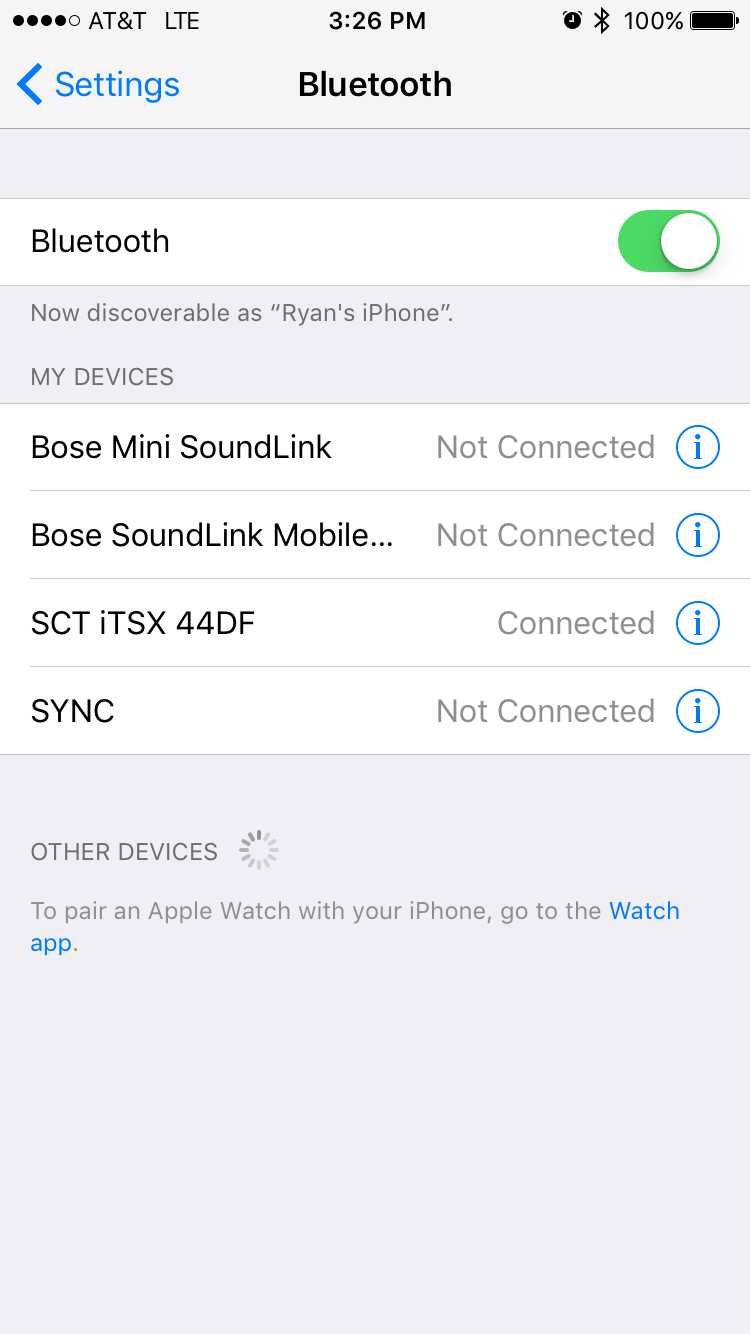 6. To exit the Bluetooth Settings area, press the "Home" button on the face of your device.
7.  If pairing of the iTSX accessory is unsuccessful, see the "iTSX Troubleshooting" section of the manual for help.