Now that you have your data log recorded you would need to get this file off the device to send it into us.  Below are the steps for this process, if you already have the LiveLink program installed skip to below.  If you need that program here is a link to where this can be downloaded.  When downloading do not have your device connected as it can lead the device and program not communicating with each other.
Download Here:  LiveLink Gen II Program
Once you have the program installed and the tuner connected you will want to establish communication between the two.  Select the Red Plug icon from the top tool bar and then the Check Communication button.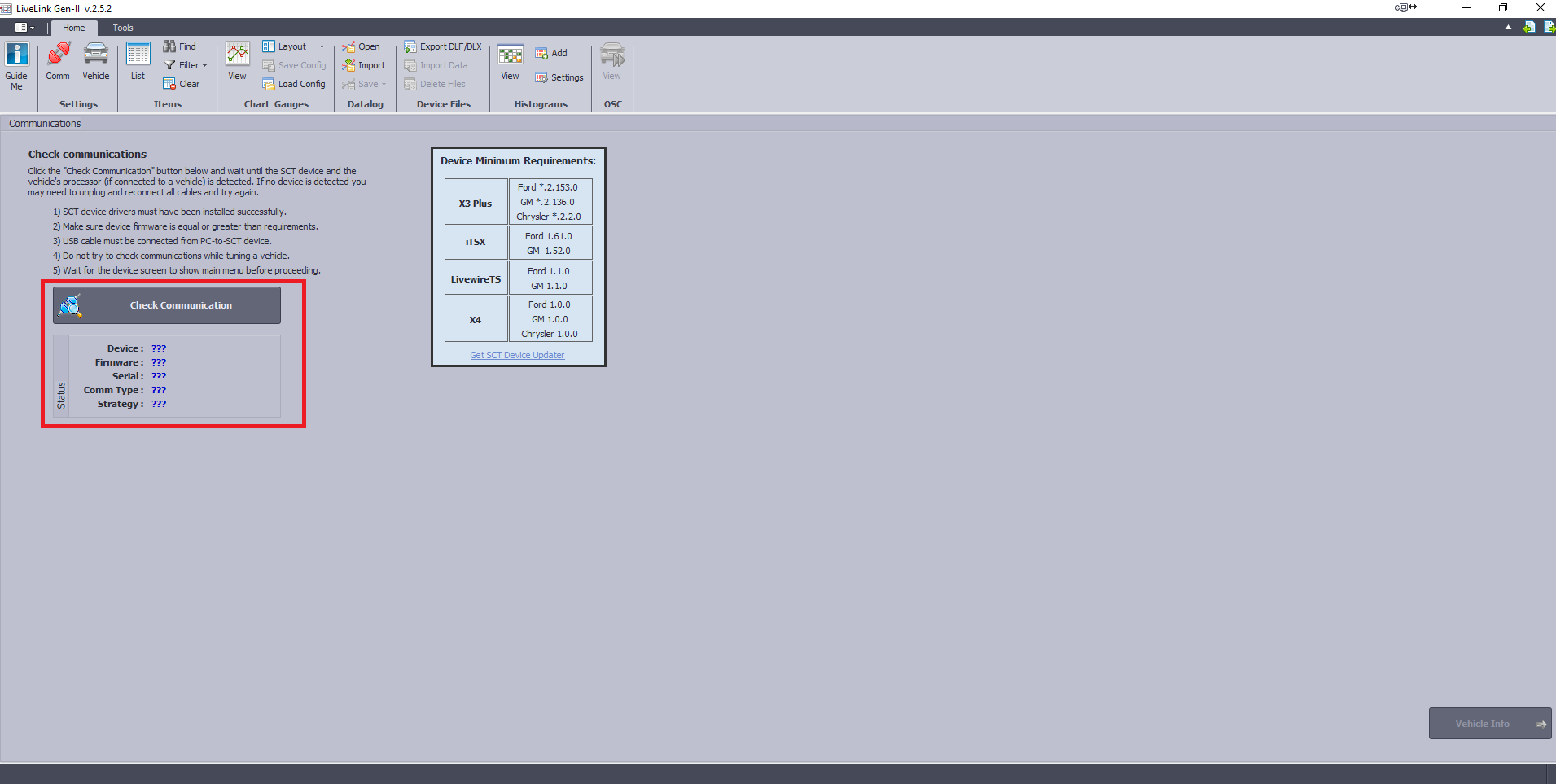 Now select from the top tool bar to Import Data.  This will pull the file from the device and show you the raw information that was recorded at the vehicle.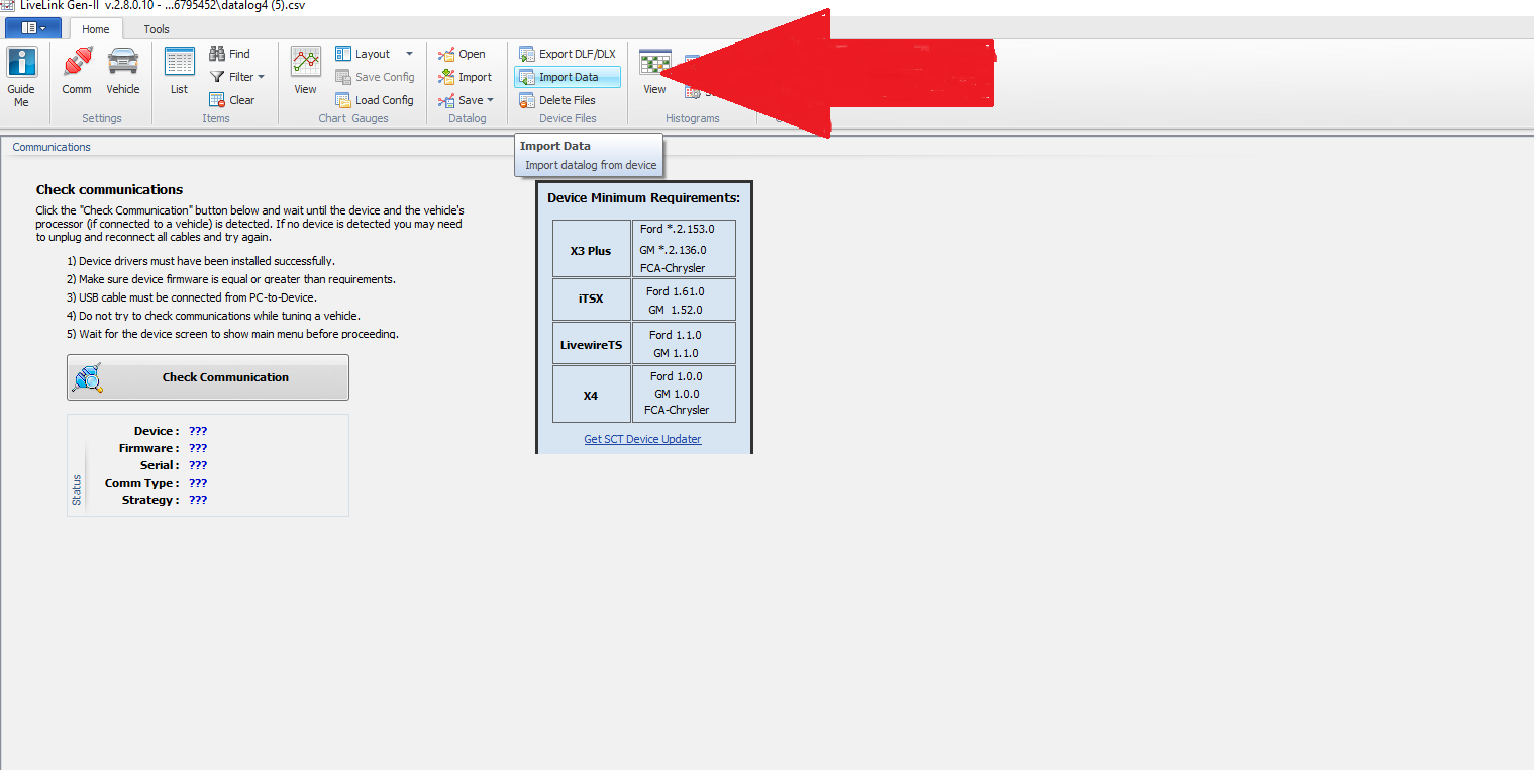 Lastly we need to select to Save All this data so that it can be sent into us.  This is again found in the top tool bar.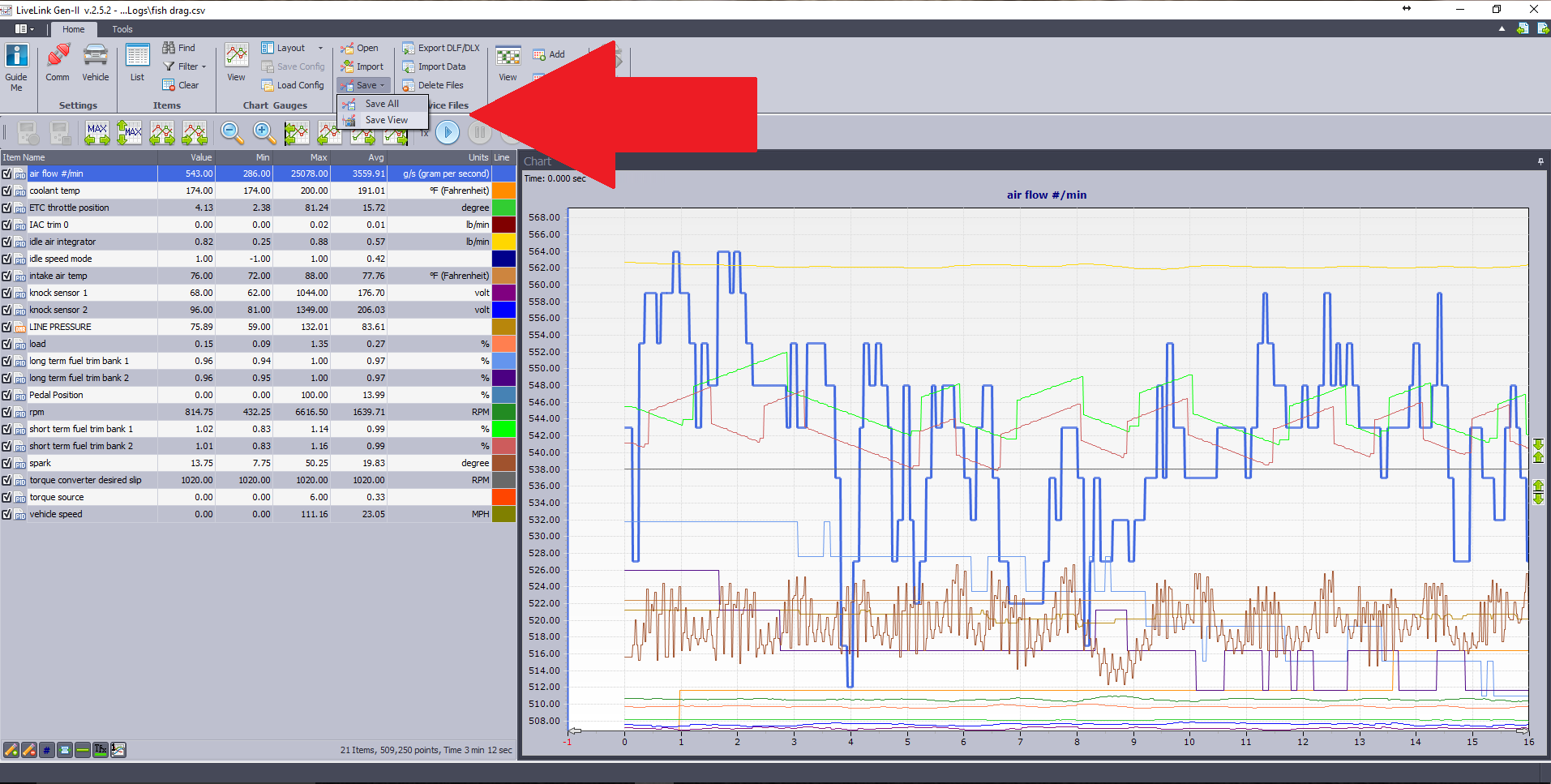 With this completed you are now good to attach this file you saved in a reply back to us so we can review your information.